Your Custom Home May Be More Affordable Than You Think
Have you ever wondered if you could afford a custom home?
When you think about custom homes, perhaps finding a builder and architect, buying land, and considering endless possibilities of flooring, lighting, fixtures, and more is what comes to mind.
You also likely know that custom homes come with a custom price tag.
That said, a true custom home translates into your home, your way … down to every last detail. And that is undeniably what makes that home so special.
What might be less obvious is the fact that certain home builders offer various levels of custom homes, and it might just be more affordable than you think.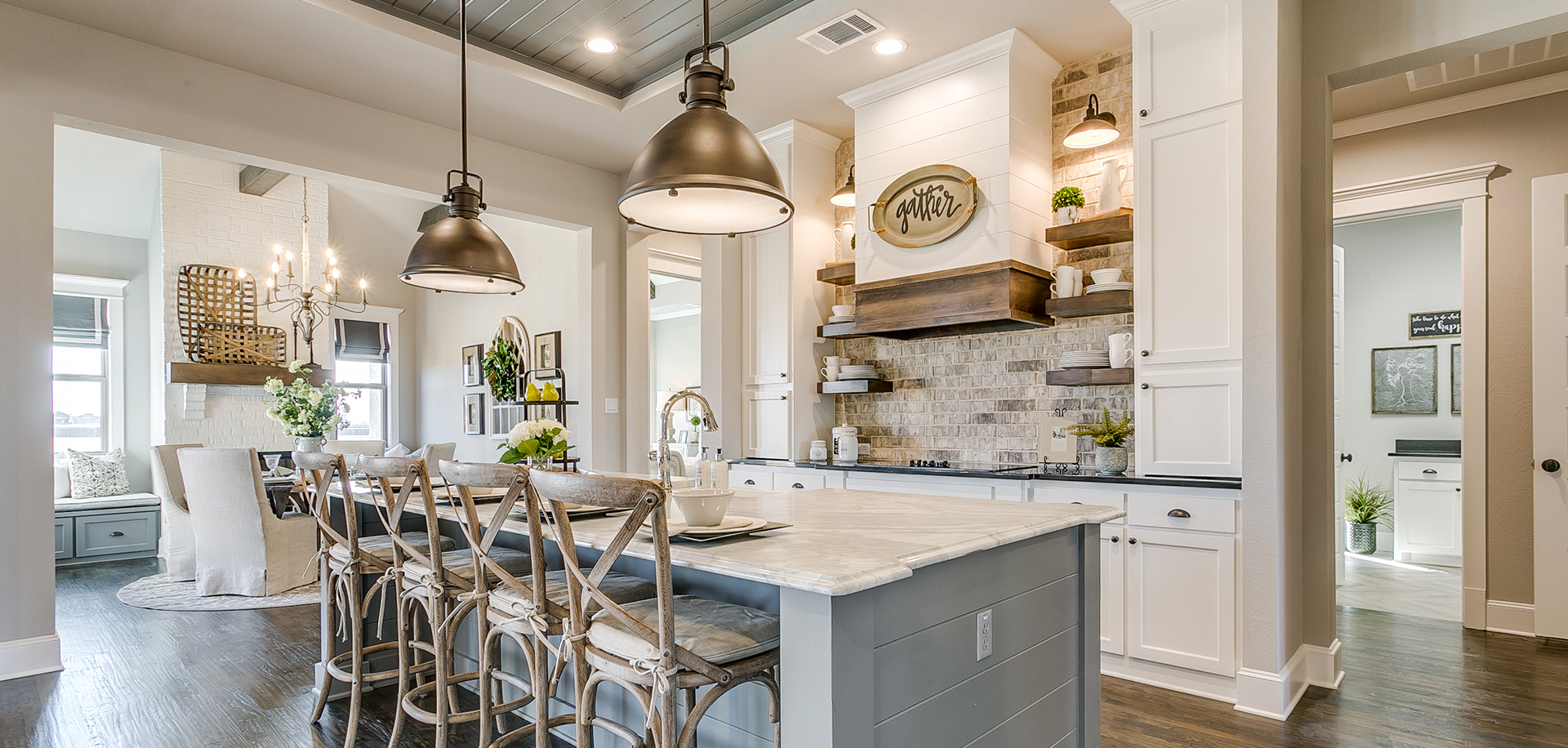 All builders are not created equal
Since 2005, John Houston Custom Homes has been delivering a unique building experience to homeowners in North Texas.
Serving 47 communities in the Dallas, Fort Worth, and Waco areas, this innovative home building company offers open-concept floor plans, over-sized lots, and superb styling – inside and out.
The company offers a variety of home building options in varied levels of home and lot size, customization, and price, ranging from move-in ready to exquisitely luxurious custom homes.
Above all, John Houston Custom Homes strives to provide an exceptional experience to its customers when it comes to helping identify floor plans, choosing design elements, and bringing home buyers' personalized vision to life.
So how exactly does John Houston Custom Homes achieve this?
Through a tried-and-true strategy that continues to attract a steady stream of eager home buyers while making home buying efficient, fun, and affordable.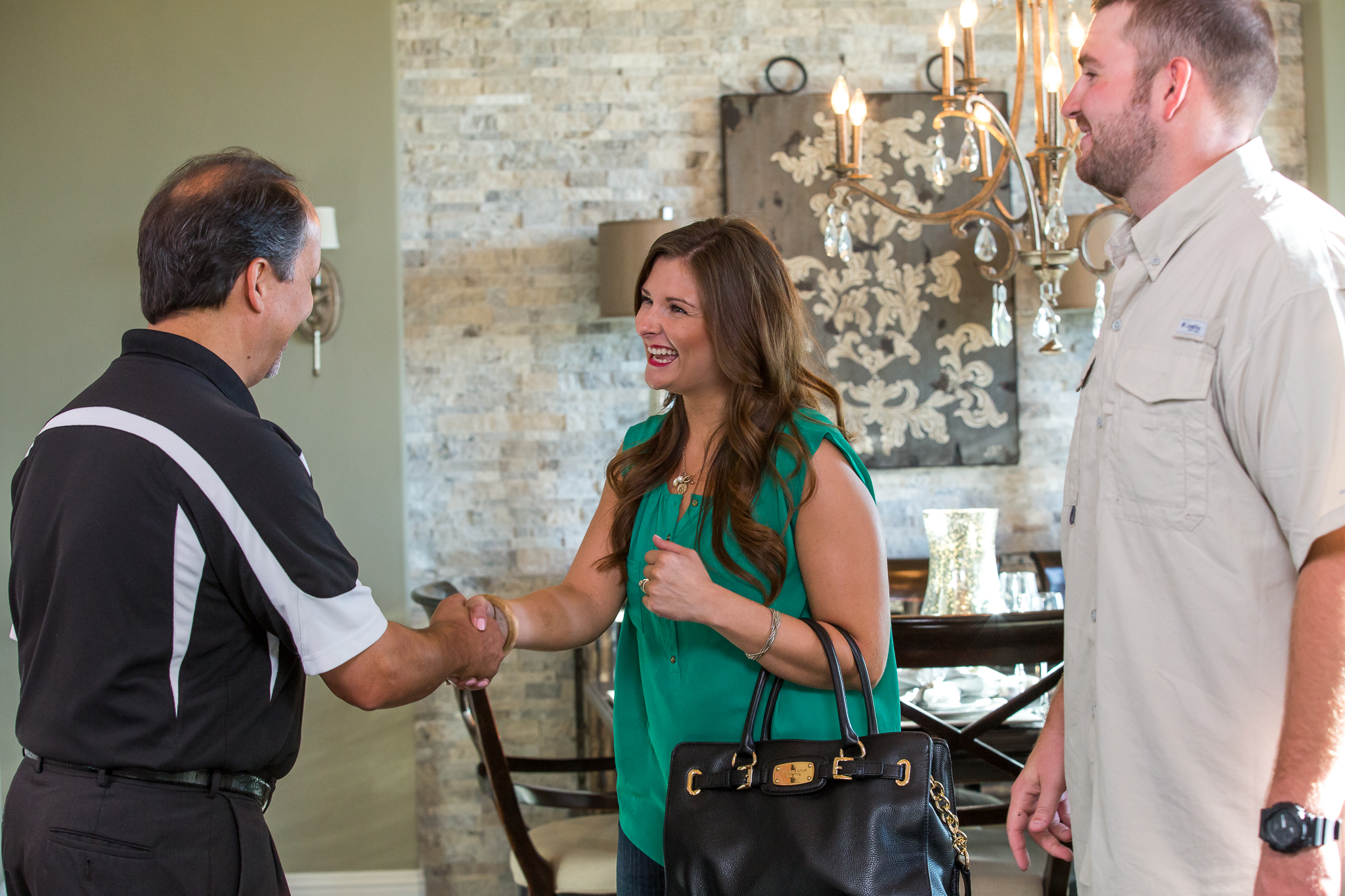 Choose your level of "extraordinary"
There are many questions to consider when analyzing what home would be best for you. Upon partnering with a John Houston Custom Homes associate, your initial conversations will likely focus on topics such as your family needs (current and future), the location you desire, resale values, projected budget, and timeframe, among other things.
When building with John Houston Custom Homes, thoughtful analysis will help determine if you'd like a:
● True custom home
● A semi-custom home
● Pre-drawn home
In other words, do you wish to build a one-of-a-kind home for which you will identify a choice lot, design the size and layout of every room, perhaps incorporate green building techniques, or apply universal design concepts? This is just a tiny fraction of the countless, important decisions you will make during a custom homebuilding project.
Understand that building a true custom home will be an intricate process and will also be your most expensive option. But, when all is said and done, the home will be uniquely crafted to your specifications.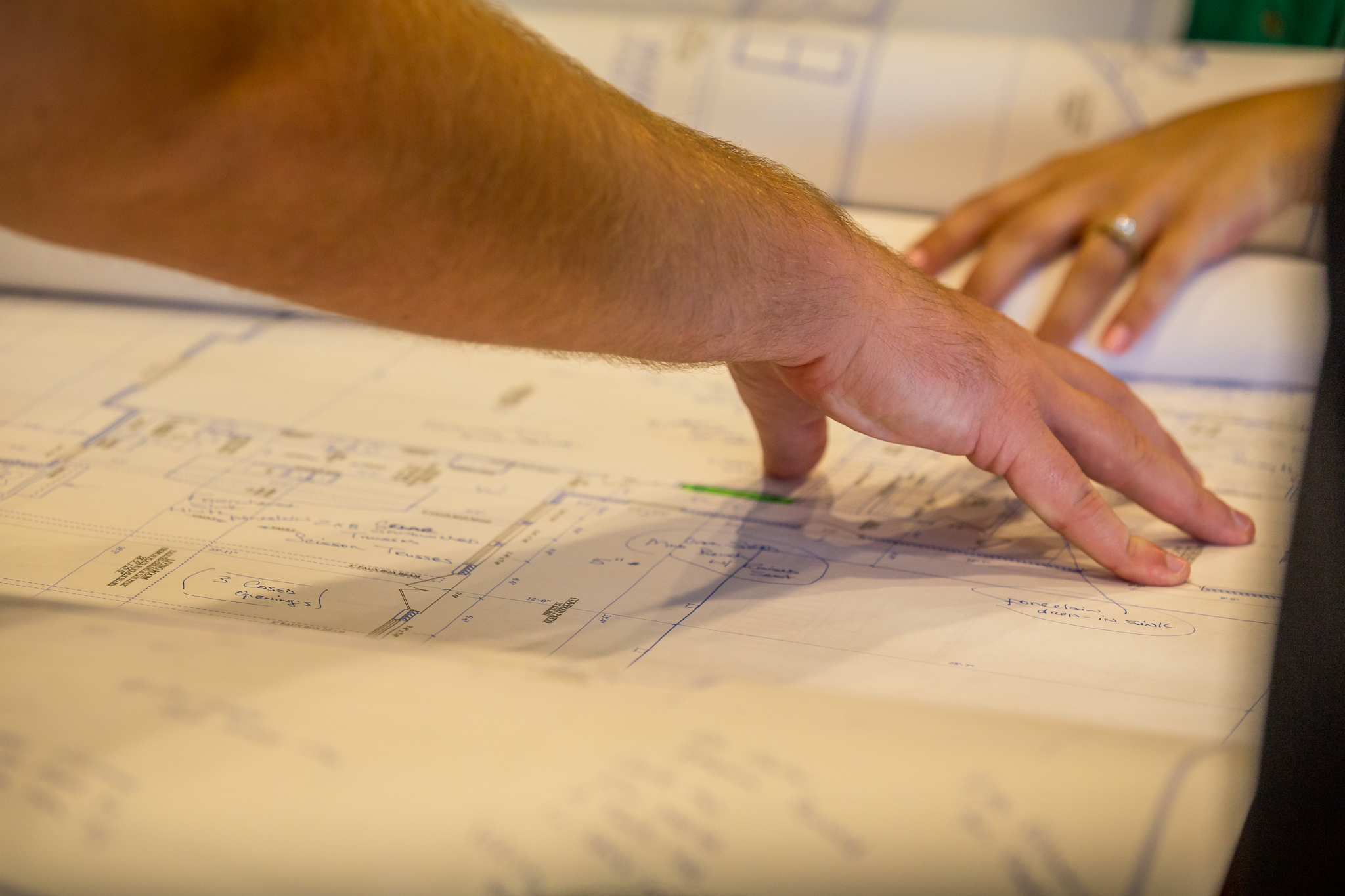 If you prefer to control costs while still having the opportunity to customize, then consider a semi-custom home in which you will select an existing floorplan from the builder. You will still personalize your home through potential structural modifications (such as moving walls, modifying room layout, adding doors, adding extra space, etc.) and through selections of countertops, cabinets, lighting, backsplashes, exterior materials, and more.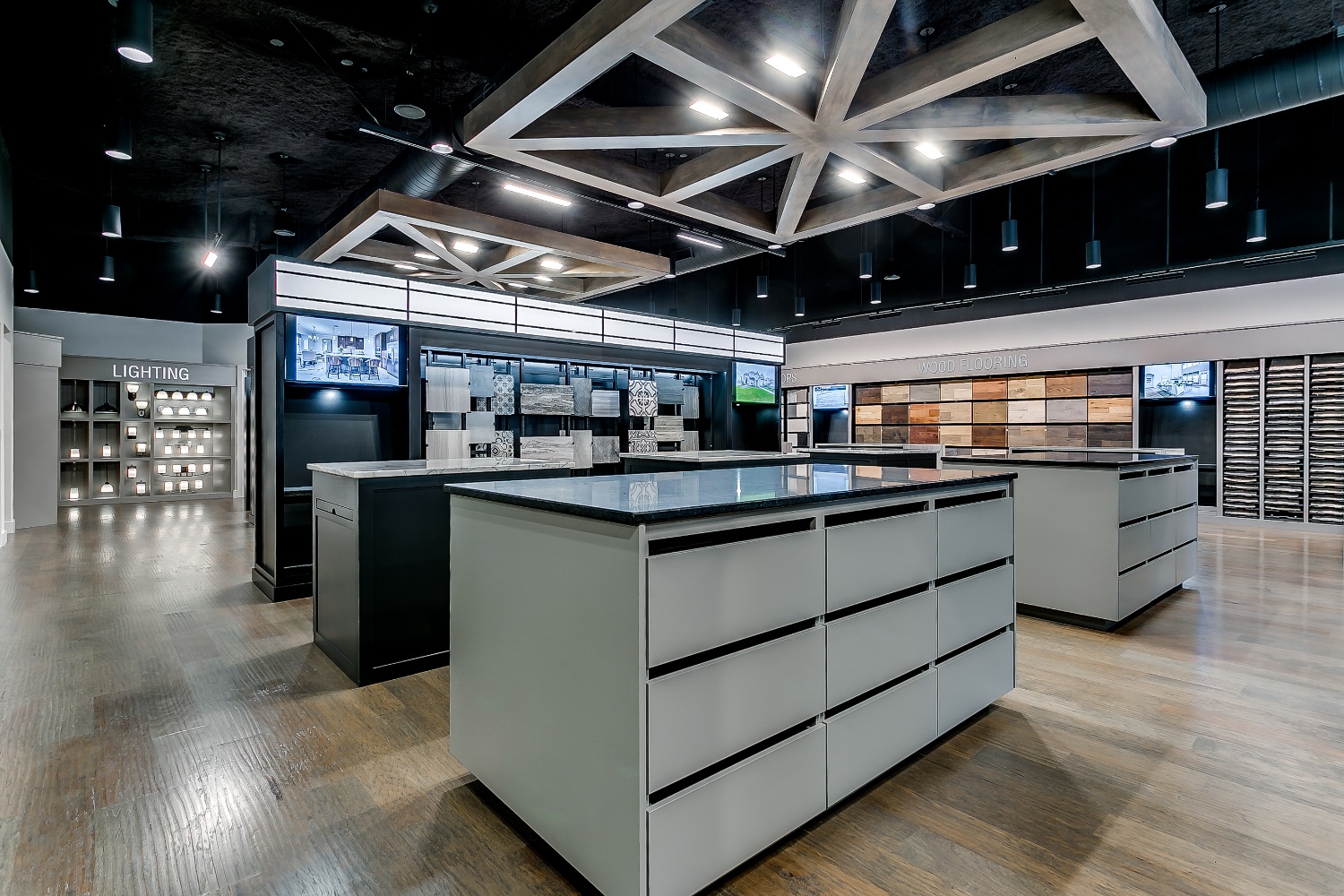 With the pre-drawn option, you will again choose an existing floorplan, while maintaining the freedom to select myriad interior design materials and styles. While no structural changes can be made to the floorplan with this option, you will enjoy making personal selections for your interior and exterior design materials.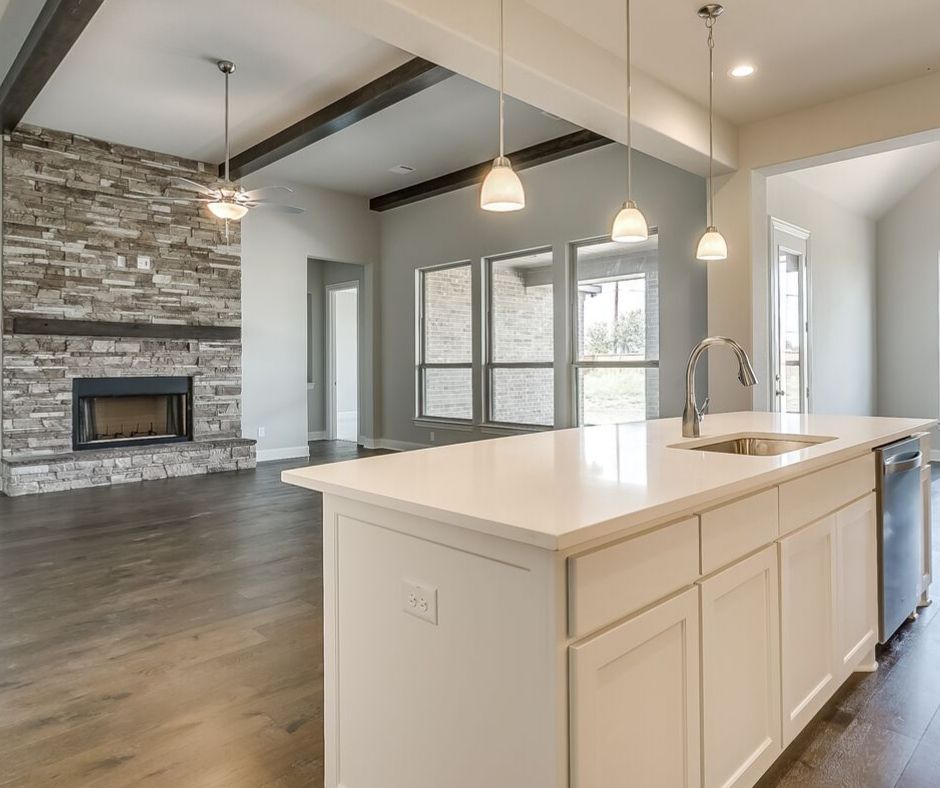 Whether your home is in the upper $200K price range or well into the millions, your finished home will be a stunning reflection of who you are, thanks to John Houston Custom Homes' innovative and comprehensive building and design strategy.
And that is what really sets John Houston Custom Homes apart from other area builders.
The details are in the Design Studio (literally!)
So how does John Houston Custom Homes ensure that every homebuilding experience offers an unparalleled opportunity to showcase a homebuyer's personalized sense of style?
Two words: Design Studio
Recently expanded and unveiled in May 2019, the John Houston Custom Homes Design Studio takes the homebuilding experience and design process to a new level of luxurious quality.
In 6,000 square feet of space, located across from John Houston Custom Homes headquarters, homeowners-to-be can explore stunning possibilities spanning materials, colors, textures, styles, and more. Rather than visiting multiple vendors or being limited to a handful of choices, the John Houston Custom Homes Design Studio makes product selection blissfully efficient, saving homebuyers time, money, and energy.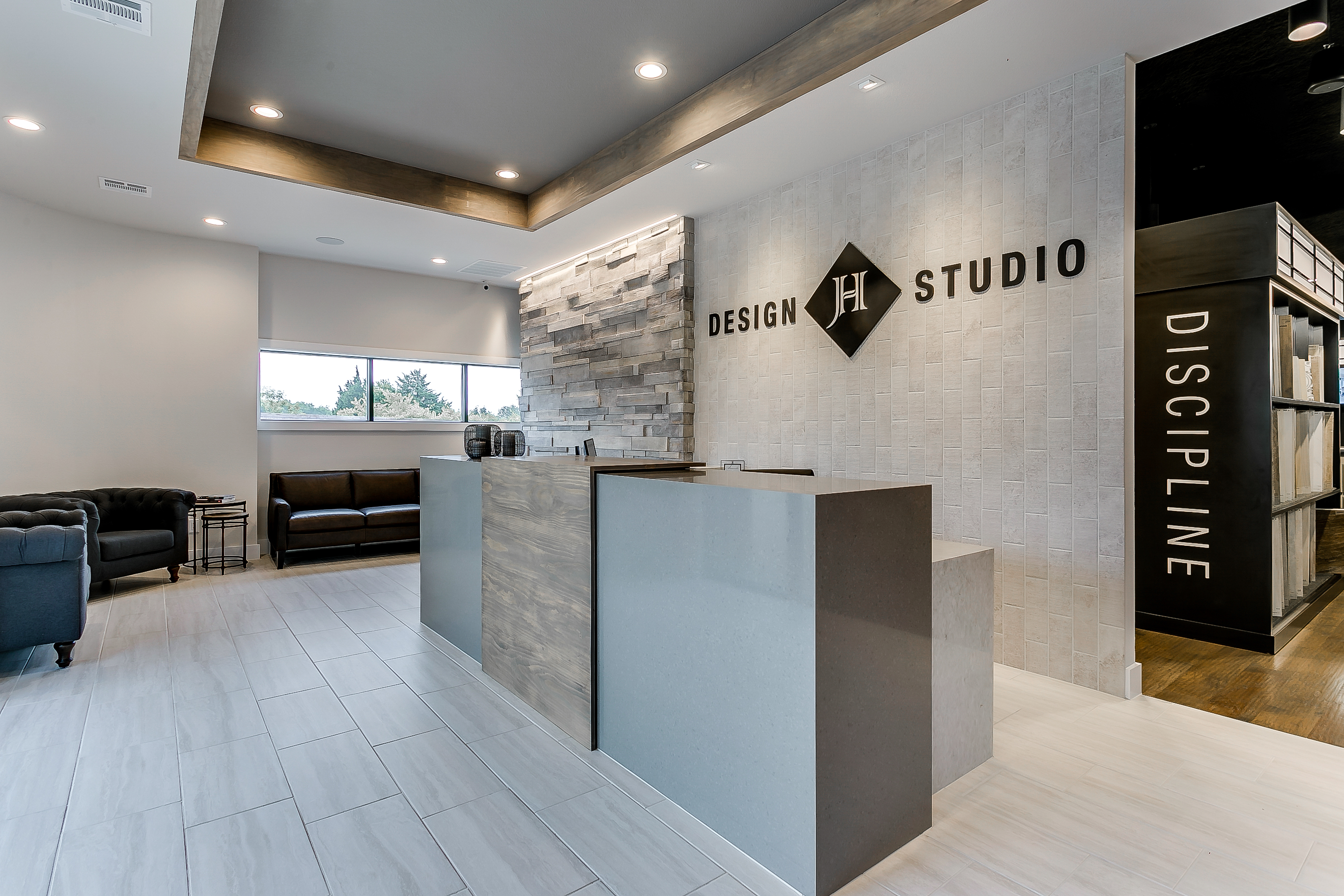 Once a homebuilding contract has been secured and before construction begins, homebuyers will schedule an appointment with a design consultant to see and feel the dazzling array of products in the John Houston Custom Homes Design Studio where inspiring vignettes display the most current products, trends, and elements in interior and exterior home design.
It is easy to be mesmerized by the infinite possibilities when browsing everything from paint colors, carpet, wood, tile, and stone choices to lighting elements, cabinet hardware, plumbing fixtures, stair railing and spindles, and more.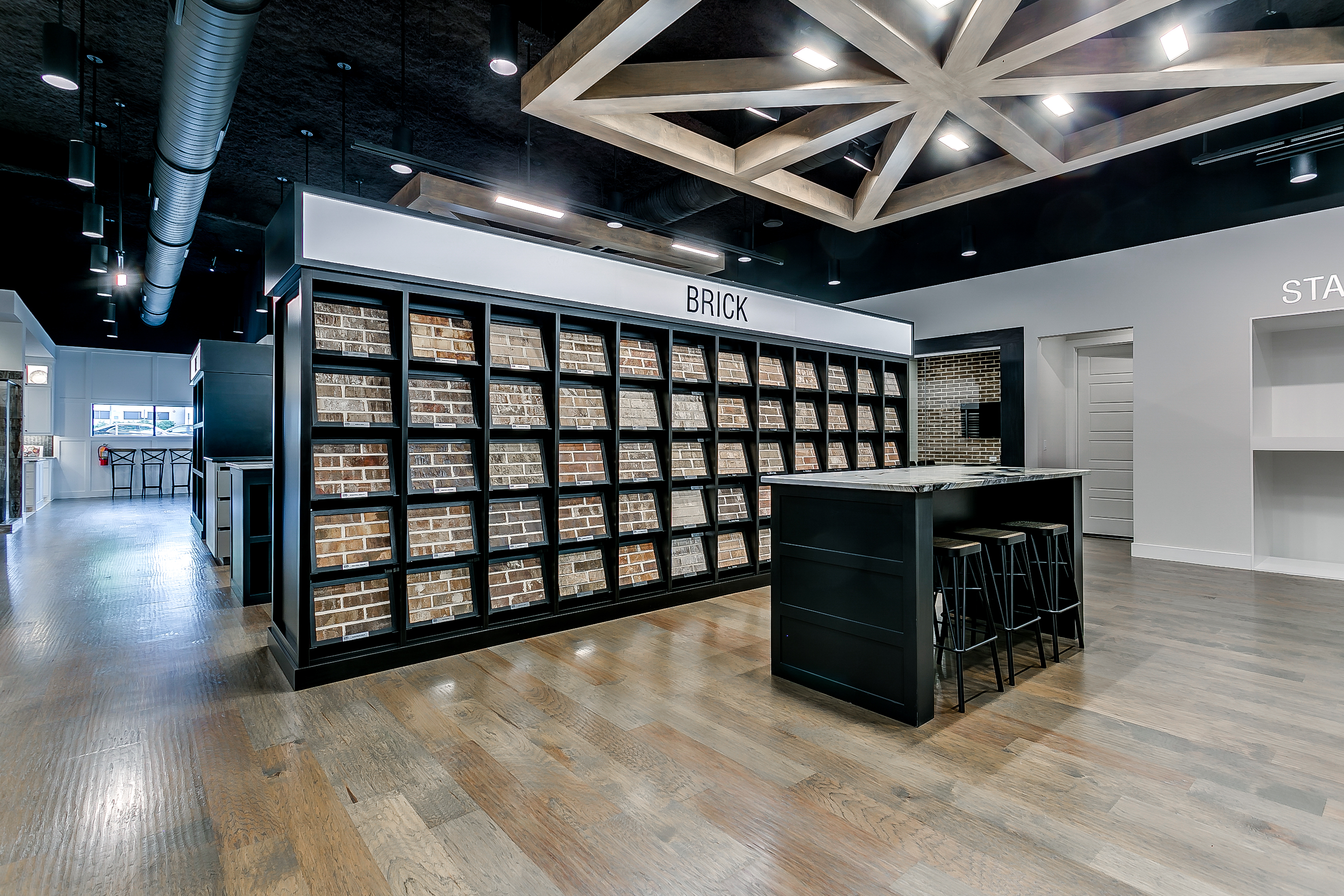 Homebuyers will also meet with an electrical design consultant to discuss features such as outlet style and placements, can lighting, under-cabinet lighting, security systems, and other electrical-related elements.
The John Houston Custom Homes Design Studio is the first step in creating a home tailor-made to your family's needs, and promises an engaging, efficient, and exciting experience for homebuyers.
And while all John Houston homes offer an elevated level of standard features, homebuyers always have the option to make premium upgrades.
Home sweet home
Thanks to the dedicated team of homebuilding professionals, a sophisticated design studio, and a wealth of industry resources, building with John Houston Custom Homes translates into "your home, your way."
How much it will all cost will be determined by the level of customization you would like, and that is what makes the John Houston Custom Homes homebuilding experience so affordable.
And while a "custom" home may mean something a little different to everyone, what matters most is moving into a home that fits your situation, needs, and desires best.
Because your home is where your story begins.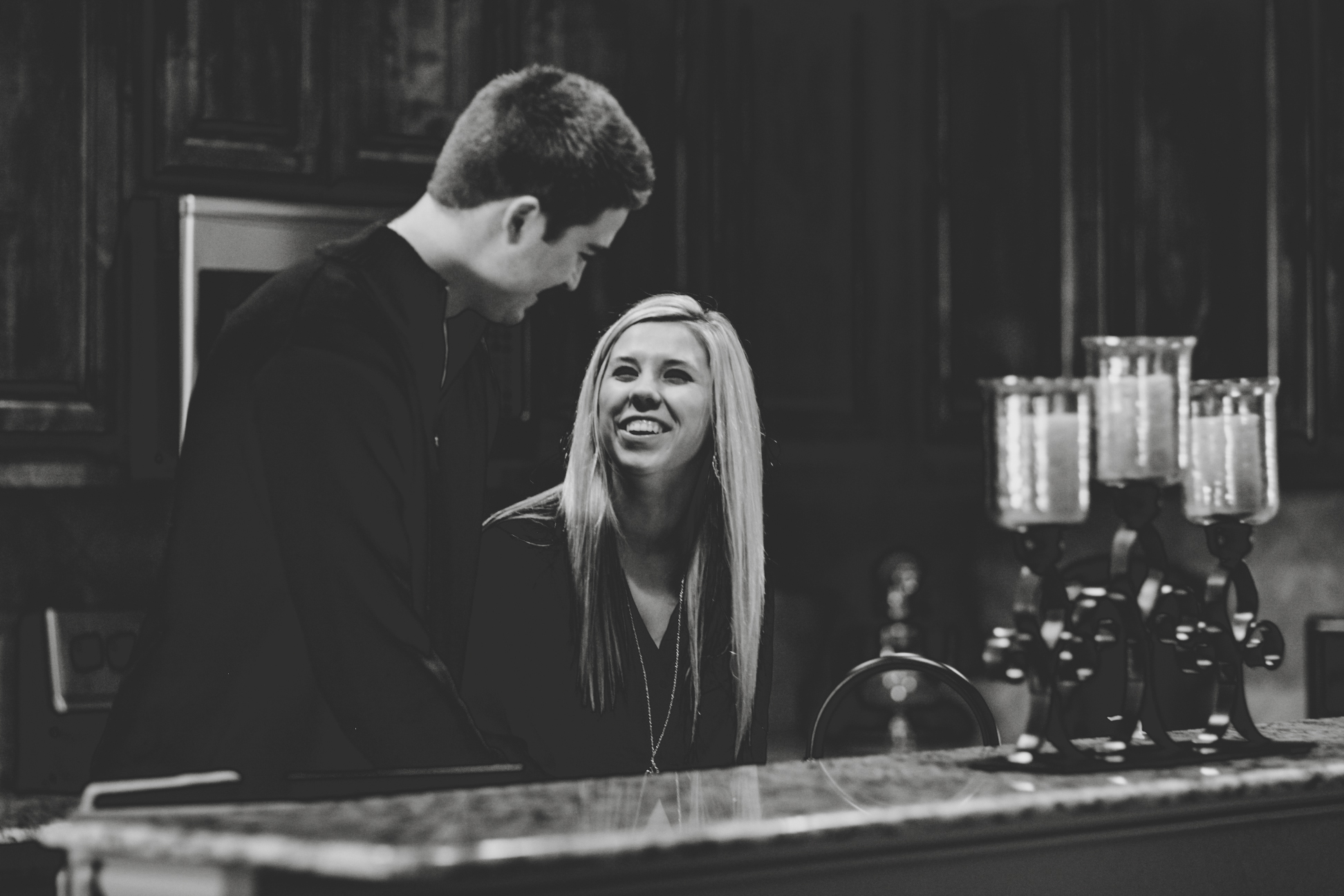 Contributing Sources:
Rob Poole, Sales Manager, John Houston Custom Homes, Red Oak, Texas