There's a first time for everything … including owning your own home! Whether you are purchasing a home for the very first time, or you haven't owned real estate in the past three years, you are considered a first-time homebuyer! Exciting days are ahead!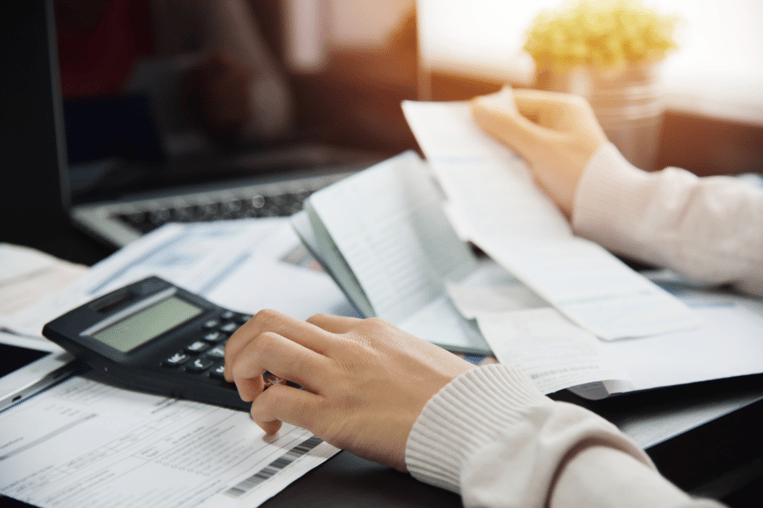 As with all major decisions in life, due diligence is critical when it comes to preparing for this momentous investment.
Here are five tips to help you prepare financially for your first home purchase.
1. Manage your debt.
First things first. Owning a home is not cheap. Before you take on this milestone investment, take a thorough inventory of your debt and your credit status, because that is what potential lenders will be doing, as well. There will be no financial secrets.
Here's the good news: while it's highly commendable to be debt-free before taking on home ownership, it's not a dealbreaker. In fact, to the contrary, a little debt can be a good thing before you buy your first home. Why is this? Having debt that is controlled and well maintained can put you in a favorable light with lenders. If you have a credit card or an auto loan on which you have made payments consistently and on time, this illustrates your responsible track record as a borrower. By the same token, the lower your debt, the better your debt-to-income ratio, the higher your chances for lender approval.
"Credit needs to be a part of your lifestyle," advises Daniel Campa, branch manager for Red Oak, Texas-based Trinity Oaks Mortgage. "Not just maintaining credit, but really knowing what that means and how credit works is very important. Also, it's important to understand that consumer credit scores are different than mortgage scores."
The Takeaway: Reduce debt if possible and always manage your current debt conscientiously.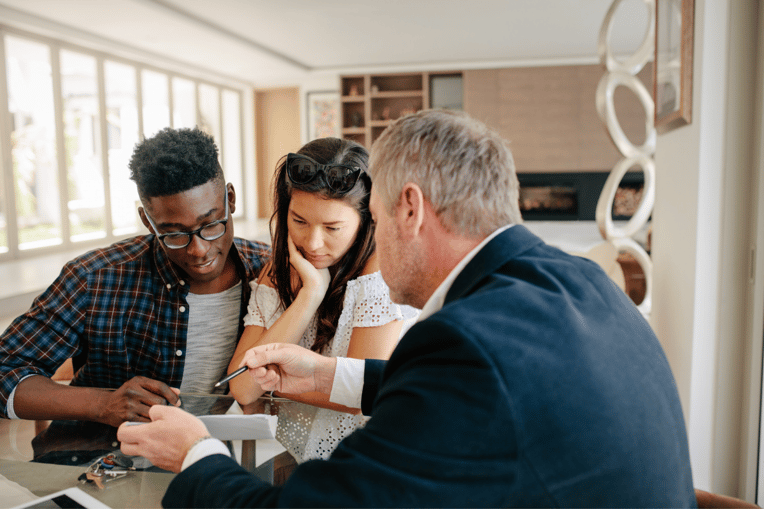 2. Talk to a lender. Now.
Next to your realtor, your lender will be your best friend as you go through your homebuying process. If you are starting to look at homes, it's time to connect with a lender. As with any important decision, don't rush, do shop around, and choose wisely. Ask for recommendations from family, friends, coworkers, and more. Talk to several lenders and compare elements including loan types, interest rates, and first-time homebuyer programs.
A realtor or sales agent cannot advise you on home affordability for your particular scenario, they will suggest you speak with a loan officer for those details. It is highly encouraged to get a pre-qualification before you start home shopping so that you know what you and your family can afford. It's always great to have the right expectations when making a big decision!
Above all, find a mortgage professional who is experienced, eager to answer your questions, and committed to ensuring you understand all the fine print. And remember, when it comes to finding a lender, time is of the essence.
"The earlier the better," says Campa of Trinity Oaks Mortgage. "You can never start too early."
The Takeaway: If you are in the market for a new home, talk to a reputable mortgage lender sooner than later.
3. Get pre-approved.
No doubt you have heard this lot. And perhaps you have already applied online for a quote. But do not confuse an online quote with being pre-approved. Before getting the green light for your mortgage, there will be a rigorous process to assess debt, income, and assets. It usually begins with an online application and is followed by a pre-qualification estimate determined by the buyer's self-declared financial information.
Getting pre-qualified usually does not cost anything and does not include looking at credit reports nor an in-depth dive into the buyer's purchasing ability. A more extensive financial analysis and complete mortgage application must be done prior to pre-approval, which will help you set realistic buying expectations.
Top benefits of pre-approval include:
You will know exactly how much home you can afford
It gives you negotiating power
You will be a more attractive and coveted buyer
It will save you time in your house search
You'll be able to close more quickly on a loan
The Takeaway: Obtaining a pre-approval letter will let real estate agents and sellers know exactly what you can afford. Sellers will know you are serious about buying.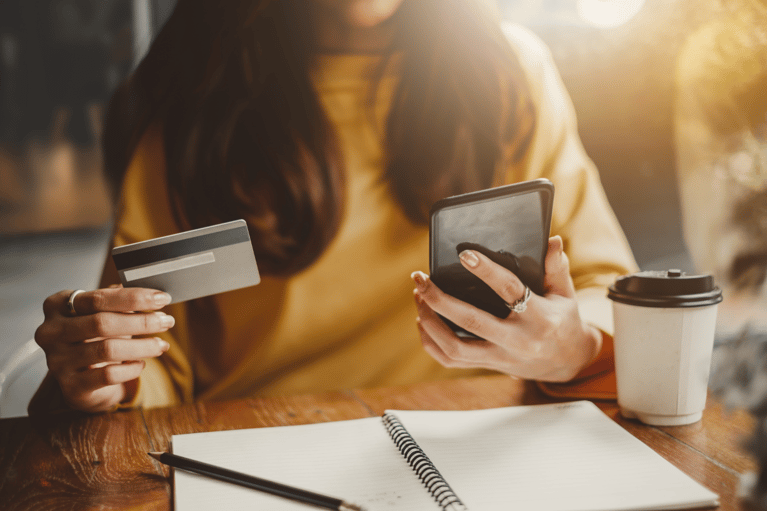 4. Save and spend wisely.
Homeownership demands a lot of financial responsibility. Many money-related decisions will be wrapped up in your homebuying process. Certainly, your down payment will be a big part of that picture, and the earlier you can start saving for that, the better. Also, you will need to plan for closing costs which are typically 3 to 6 percent of a home's purchase price.
When it comes to your down payment, Campa says that while it used to traditionally require 20 percent, that is no longer the case.
"Several buyers put down 3 percent and many use assistance programs that help with down payment," says Campa. "There are pros and cons of each but, really, it will be individually based."
Beyond the day you receive your keys, there will be moving costs, homeowner's insurance, and additional unexpected expenses that go along with owning a home, as well.
But if you educate yourself as much as possible and plan appropriately, you will be in a good position to make smart decisions about what will likely be one of the largest (and most fun!) investments of your life. An experienced lender can help guide you home by determining what type of loan is best for you, how much down payment you should put down, and what programs and assistance for first-time homebuyers will be most beneficial for you.
The Takeaway: Save as much as possible and plan for the unexpected.
5. Don't forget about PMI.
If you have a conventional loan and you put down less than 20 percent on your house, your lender will likely require you to have private mortgage insurance, more commonly known as PMI. This is usually paid as part of the monthly mortgage payment, but it might also be required up front during closing. PMI costs will depend on many factors such as the borrower's down payment and mortgage, the loan term, and the borrower's credit score. PMI can range from 0.25 percent to 3 percent of your loan balance each year and could be required for upwards of 11 years, depending on your situation.
It is important to understand that PMI is designed to protect the lender if a homeowner defaults on his or her loan. It does not protect the homeowner.
There are sometimes ways to avoid PMI and these can be best explained by your lender.
The Takeaway. Plan for PMI if you will be putting down less than 20 percent for your down payment.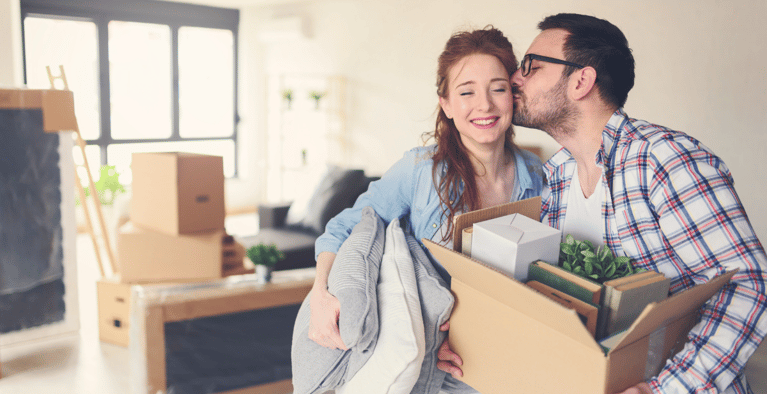 In closing …
While purchasing a home for the first time may seem like a whirlwind, an experienced and reputable mortgage lender will help to streamline the process.
Remember that there is no one-size-fits-all when it comes to homebuying, and every situation is personal and unique.
If you are seriously considering shopping for a new home, Trinity Oaks' Campa recommends taking a homebuyer education course. He says there are many programs online free of charge while others have a small fee.
"This will help prepare you and give you notice of anything you may be facing when owning a home," says Campa.
As you begin your homebuying journey, remember to take your time, do your research, and connect with qualified professionals.
You'll be home before you know it.
At John Houston Homes, we pride ourselves on building homes that will elevate your daily living to a luxurious – yet affordable – level.
We would welcome the opportunity to share our building philosophy, extensive inventory of beautiful homes, and discuss how our partner, Trinity Oaks Mortgage, can help make your dream home a financial reality.
Contact an New Home Advisor today at 866.298.1416.