Buy Your New Home … From Home!
We are living in unprecedented times. The novel coronavirus (COVID-19) has dramatically changed life as we once knew it, and the virus' reach has left nothing untouched, including the homebuying process.
Perhaps one of the bright spots in this global pandemic is that technology has afforded us precious opportunities for connectivity. Opportunities to connect personally, professionally, academically, socially, and even recreationally.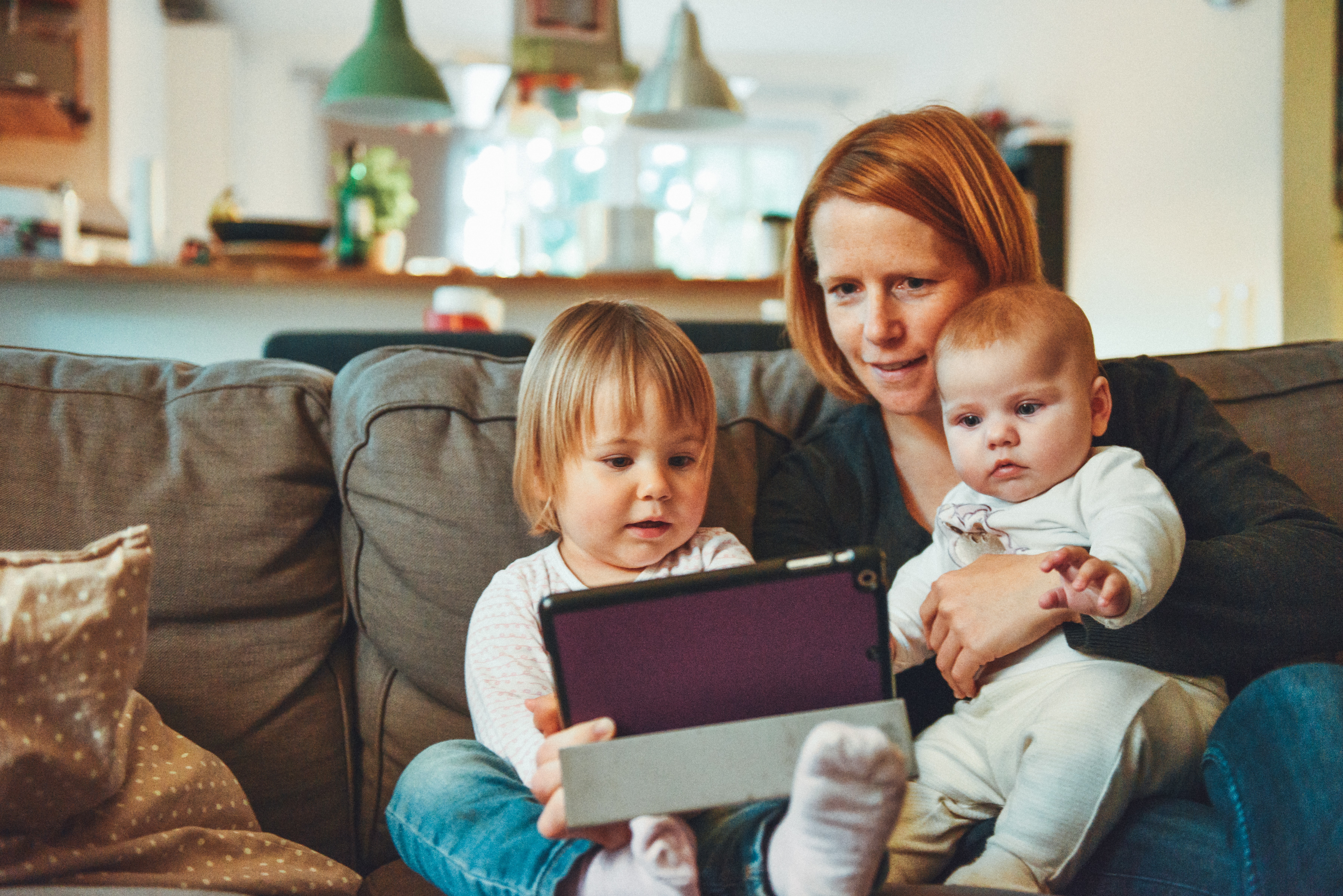 It is this connectivity that is helping us maintain the ability to do one of our most cherished life milestones: purchasing a home.
At John Houston Custom Homes, we understand and respect the need for social distancing even as we remain steadfastly committed to helping our clients as effectively and efficiently as we can.
That includes making the home buying process not only feasible, but safer and more streamlined, as well.
The real estate industry is no stranger to tapping into technology to improve the home buying process. For years, clients have had the opportunity to peruse home inventory near and far online. That's reassuring for clients who were in the midst of buying a home or perhaps just starting their home search when the COVID-19 pandemic hit.
The good news is this: even though you are likely sheltering at home, you can still shop for and buy that beautiful new home of your dreams.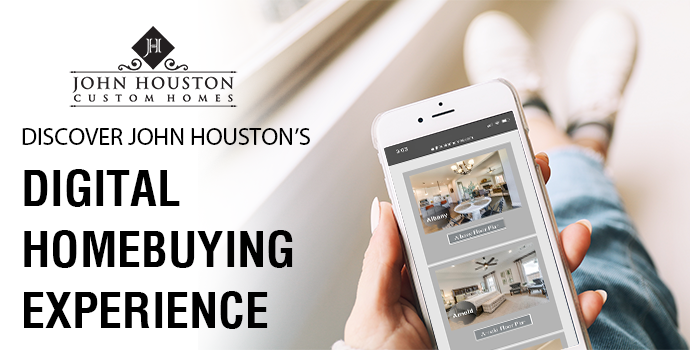 John Houston Custom Homes has a strategy to help you move into the home you've always dreamed of – even if you can't go through the process in person. Here's how it works:
1. Research and Virtual Tours. John Houston Custom Homes' online team of homebuying experts is available 7 days a week through phone, chat, or email. An online sales team member can help guide you to the communities best suited for your needs, and then help you set up an appointment with a community sales manager. You will be able to tour model homes in 3D and explore the many ways you can creatively design, personalize, and customize your new home thanks to John Houston Custom Homes' 6,000-square-foot Design Studio. Envision having the opportunity to evaluate and select home details ranging from countertop materials and tile flooring to carpet selections, paint colors, plumbing and lighting fixtures, and much more – all from the comfort of your current residence!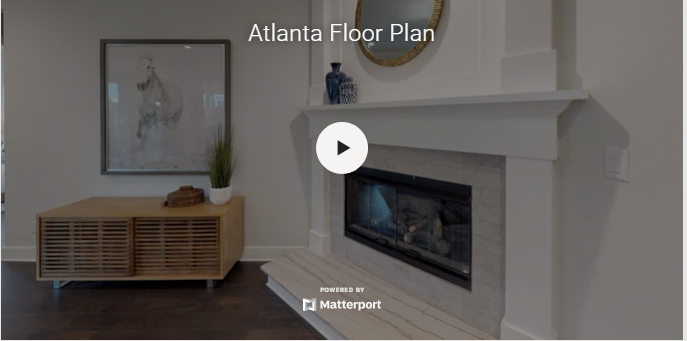 2. Connect Virtually. During this online process, you will meet virtually, by appointment, with a community sales manager to explore communities more in-depth and further research homes suitable for your personal situation. You may connect through FaceTime, Skype, or a phone call – whatever works best for you. Your home advisor will assist you through virtual tours and walk-throughs, video viewings, and by answering any questions you may have.
3. Remote Signing. Once you have found your dream home with John Houston Custom Homes, paperwork and signing can be wrapped up virtually via electronic signature alternatives. Buying a new home – from the comfort of wherever you happen to be – has never been easier!
While you may be questioning if this is the right time to buy, rock-bottom interest rates are a positive in the current economic climate. Feel free to connect with John Houston Custom Homes' in-house lending company, Trinity Oaks Mortgage, to discuss any mortgage concerns and home loan needs.
As with any home buying decision, analyzing pertinent factors such as job security, down payment options, your life circumstances, personal finances, and more is essential.
Once all the pieces are in place, John Houston Custom Homes' sales team is available to work with you in a variety of ways.
Moving day will be here before you know it!
Have Questions About Our Virtual Homebuying Experience? Contact an Online Sales Counselor at 866.646.6008