Building A Home to Maximize Resale Value
When building a new home, selling it is likely the last thing on your mind. But it is something to consider – especially if you know that this home may not be your forever home.
Much of this will depend on your current stage of life. Are you a newly married couple? A family with younger or older children? Are you an empty nester?
Is this home a real estate investment or do you envision building a foundation for a future to come full of quiet evenings at home, grilling out with family and friends, or simply enjoying life's simple pleasures around a living room fireplace?
There are many things to take into consideration, but the truth is that most people will likely sell their house at some point down the road.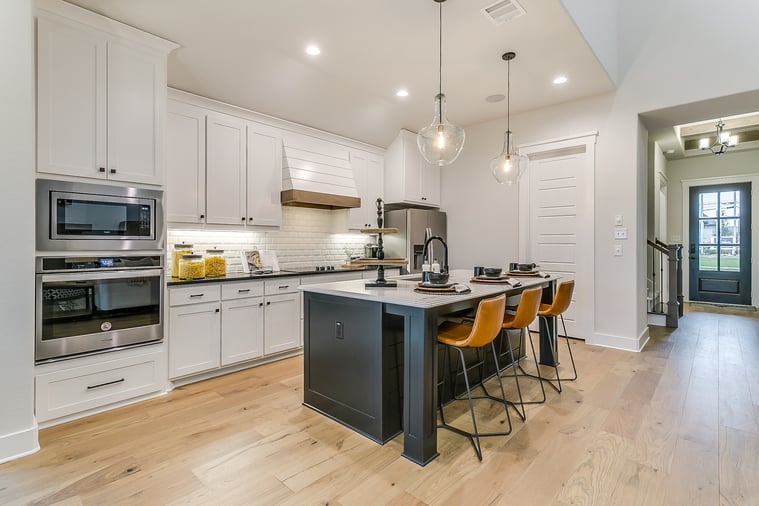 Whether you plan to stay in your home for five, 10, or even 25 years, one thing is a given: things change. That much is true. You might be in your home far longer than you ever envisioned, or the need to move might arise due to a new job or outgrowing your living space!
According to the United States Census Bureau, the average person in America will move as many as 11.7 times in their life.
That said, when the day comes that you are ready to plant a "For Sale" sign in your yard, having done some things up front on your house could save you money in the long run and increase your home's appeal to prospective buyers.
No matter what, it's best to strike a balance between what you want and what could make your home more marketable in the future.
Don't get too caught up doing upgrades or architectural changes based only on how the house might sell down the road.
This house will be where you live, sleep, raise kids, and so much more. Your house is for you and your family, but there are many ways to enhance its long-term value during your building process.
Below are a few design strategies to consider.
Create More Space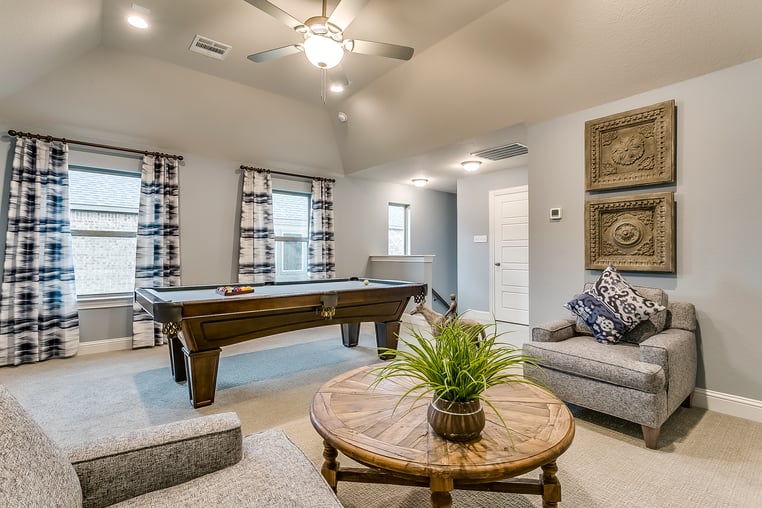 Game Room
If you just can't decide if you want that game room or media room upstairs, but you think you might in the future, you would be wise to go ahead and add it into your plans now. Making major structural changes during the homebuilding phase is much more cost effective than adding it in later. Not to mention, it might not even be possible to make some of those dramatic changes later down the line.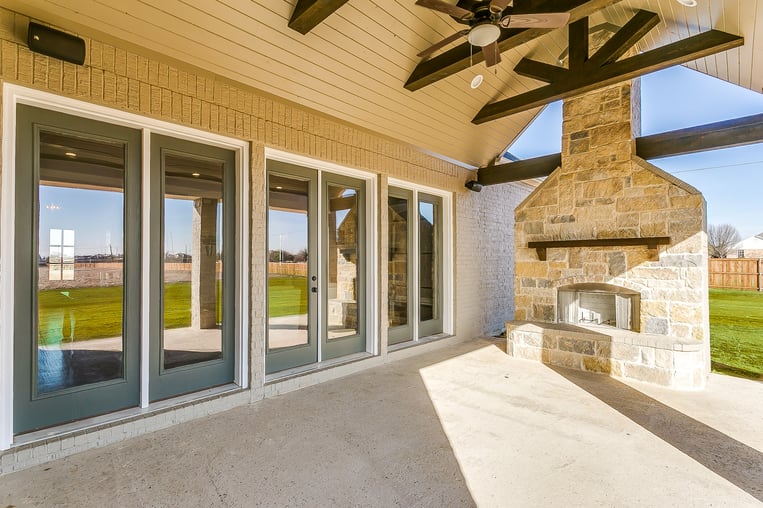 Patios
Extending or adding to your outdoor patio space is always a good idea. Think enhanced opportunity for outdoor living which might include an outdoor kitchen or a cozy seating area. This can be especially beneficial in states like Texas where dining al fresco or backyard barbecues can be enjoyed nearly year-round.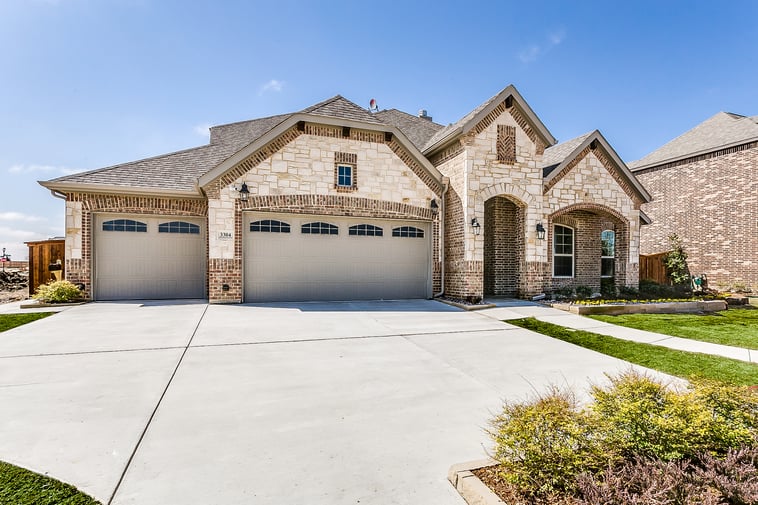 Three-Car Garage
If you are debating about whether you want a two- or three-car, rest assured that spending that extra for more car space will not only be advantageous for your family, but also will most certainly help you attract future buyers. That extra garage comes in handy for teen drivers, storage space, and even additional driveway space (required for third car garage) for guest parking.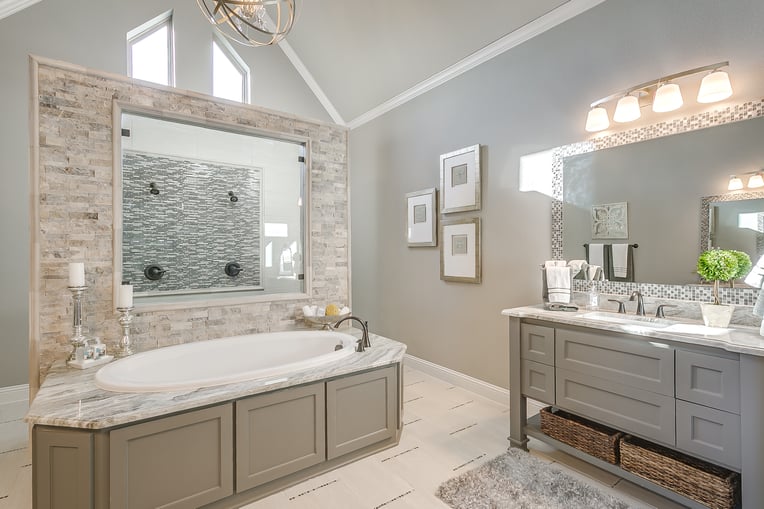 Maximize Bathroom Space
When you are building your home, this is the time to seriously consider how many bathrooms you need. As with other structural elements that may require additional square footage, this will be much more cost-effective when done up front during building. Expanding your powder bath into a full bath or adding an additional bathroom to your home will prove convenient for your household as well as helpful to future resale value.
Elevate Curb Appeal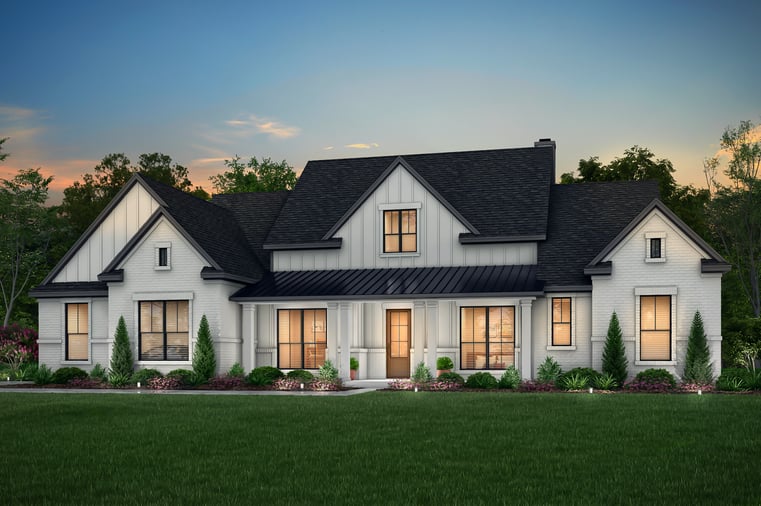 Windows
Do not underestimate the value of quality windows when you are building your home. Investing in energy-efficient windows will not only increase your family's comfort by ensuring enhanced insulation, but you will also save money on energy costs. Additionally, expansive windows will fill your home with natural light and add to your home's exterior aesthetics. Keep in mind trending styles with windows - such as the style of the pane inserts, the color of the window casing and the shape of the windows.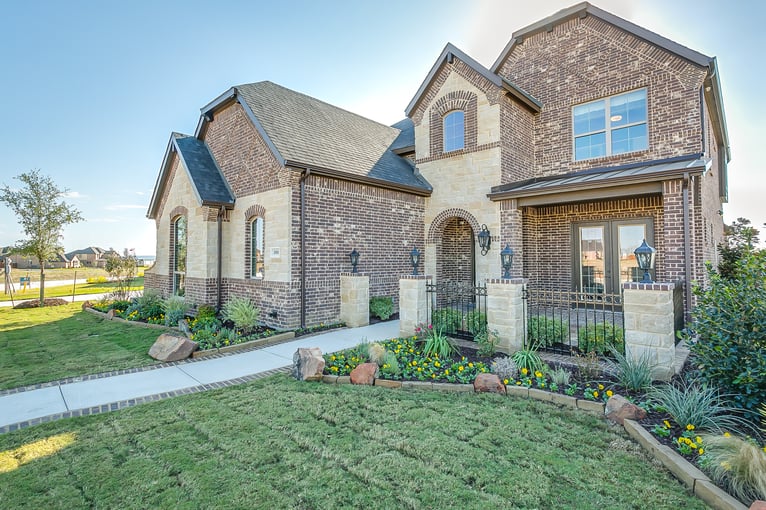 Landscaping
You know the saying: "You never get a second chance to make a first impression." Your landscaping is a big part of the first impression that your home will impart to a prospective buyer. As you build your home, give thoughtful consideration to your landscaping decisions. Industry experts contend that landscape expenditures can result in a significant return on investment when it comes time to sell. Pay attention to your lawn, walkways, shrubs and trees, lighting, and irrigation systems. Something to consider that is often missed is the location of your outdoor water spigots. Carefully consider placement of spigots in regards to where you will need access to a water hose in the future.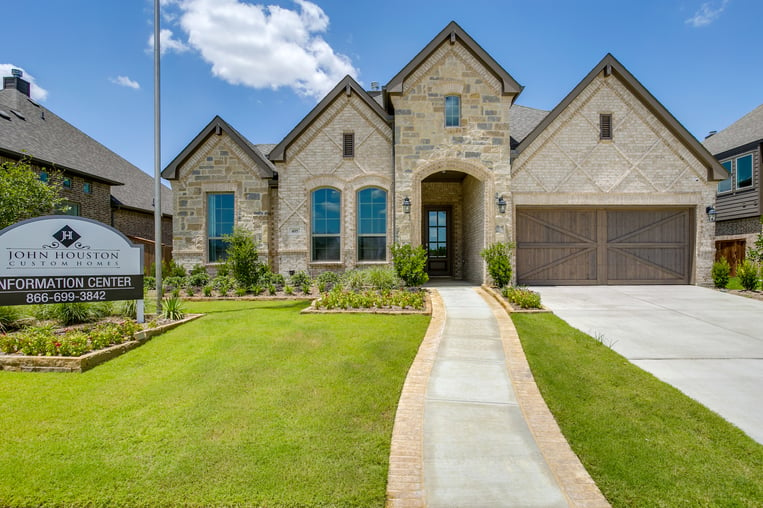 Elevation
While your home's interior will command much of your attention, the exterior of your home is a powerful component to your home's overall appeal. From Craftsman or Ranch to Farmhouse or Tudor, your home's exterior will be an extension of your architectural vision. Talk with your designer to discuss options on how brick, stone, vinyl siding, trim, and exterior paint and stain can be utilized to take your home from ordinary to extraordinary.
Incorporate Smart Upgrades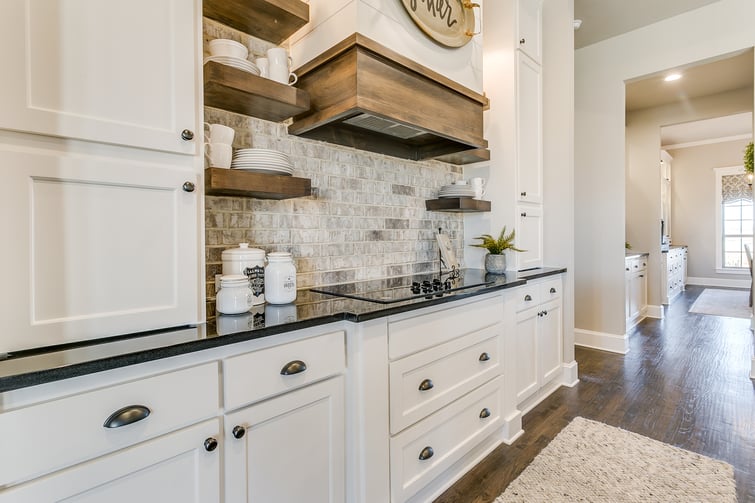 Appliances
First and foremost, your kitchen appliances should cater to your family's unique needs. Investing in high-quality appliances, if your budget will allow, should deliver improved functionality for your family, and could prove beneficial to future home resale value. In particular, be sure to evaluate the energy efficiency of the appliances you choose.
Bathrooms
From the shower tile to the tub surround, and flooring material to paint colors, your home's baths can really make a splash. Most would agree that a home can never have too many bathrooms. Think useful space for kids and guests, or a spa-inspired retreat for the end of your workday. Designed with form and function in mind, your home's baths offer an opportunity to utilize details and elements that showcase your personal style balanced with creative design. When building your home, you might consider turning a powder bath into a full bath, adding additional sinks when possible, or adding additional closet space in the master bath suite.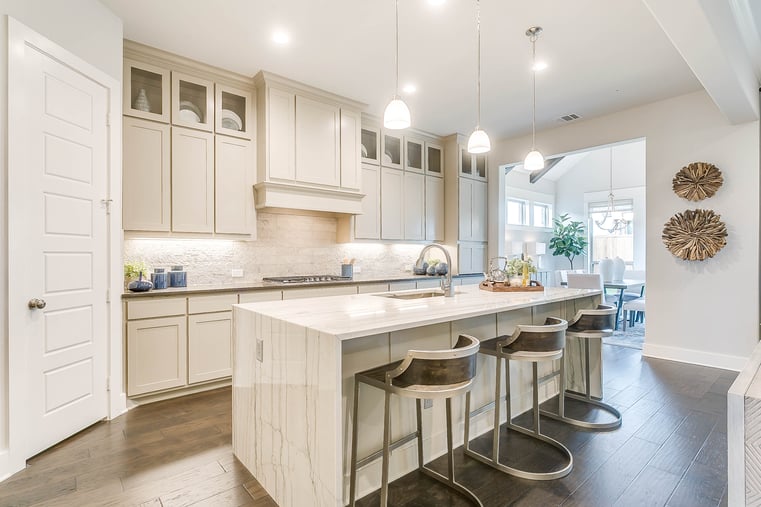 Kitchen
As the heart of every home, your kitchen should be functional, welcoming, and stylish. It's where you start your day, feed your family, and spend a great deal of time. There are so many ways to visually make an impact in your kitchen with eye-catching countertops, gleaming backsplashes, stylish cabinetry, and attractive flooring. Enhance your kitchen's functionality with specialty organizers, creative storage options, and efficient space design. A gas stove top would be another key kitchen element to consider. A well-appointed kitchen will not only serve your family well, but likely boost your home's resale value, as well. It's important to stick within a neutral color palette when considering color options for backsplash, countertops and cabinet options. For instance, choosing a countertop with bright green veining might appeal to your taste, but not to the next homebuyer.
Insulation
Remember to carefully evaluate your insulation options with your builder when constructing your home. While it may be hidden away behind walls, ceilings, attic space, and more, insulation has the power to take your home's comfort to another level. Under a blazing sun or in the face of icy winter winds, the proper insulation will ensure that your home is air-tight, temperate, and energy-efficient. Insulation can also help reduce noise in your home. Be sure to explore options for spray foam insulation, radiant barrier for the attic, and reflective and foundation insulation to enhance your home's indoor environment as well as its appeal to future buyers.
At the end of the day, you are building a dream home for you and your family. Your home should ultimately be everything you hoped for – and then some.
That said, when building with an eye toward future marketability, be cautious with trendy designs and focus on smart, classic upgrades that will stand the test of time while meeting your family's lifestyle needs.
After all, your new home will be so much more than four walls and a roof … it's where your story begins.
** To discuss how to enhance your new home's future resale value, contact a John Houston Homes New Home Advisor today at 866-251-0910.