Build A Home & Skip The Bidding Wars
If you've been doing any research on the housing market lately, you know how hot the market is. Lots of people are looking to buy a home right now and that means it's a seller's market, even if the low interest rates are in your favor. Home inventory is historically low right now, so what does that mean for you as a homebuyer? Unfortunately, it often means competing with other buyers who could have better offers than you. We're talking offers way over the asking price or offering to pay right now, in cash. It can be a heartache and very stressful to put in an offer on several homes and not have your offer accepted.
We would like to present to you another option that saves you the hassle. Don't worry - we aren't going to suggest waiting until the market cools down. We're talking about buying a newly constructed home. There are many reasons that building a home has its advantages, and we've compiled the list for you.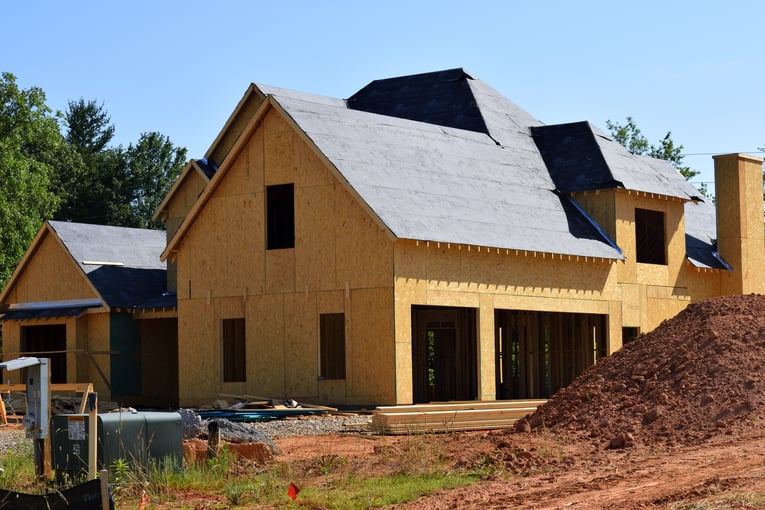 1. Less Heartbreak, More Celebrating
Imagine this: You find a dream home on the market. It's got that big covered patio you've always wanted, more than enough bedrooms, and a 3 car garage. You put an offer in and play the waiting game. By the next day, the sellers already received 20 bids higher than your bid. You've lost the home, yet again.
It's devastating! In today's market, you could go through that same process several times. On the other hand, opting to build a home means there's no competition. Nobody's going to swoop in at the last minute with an insane bid and snatch your perfect home away. Instead, you can take your time to plan out a home that fits your family's needs without the rush. You will need a 7-8 month timeframe to build a home, but it will be worth it to have the perfect home, lock in the low interest rate and be able to purchase a home before prices go up even more.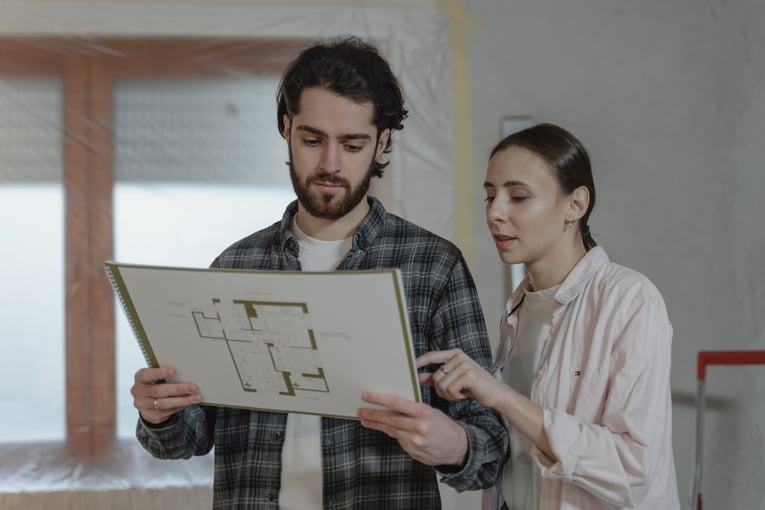 2. The Design Can Fit YOU (Instead of the Other Way Around)
Buying a home is all about making compromises. The houses with spacious yards might have small kitchens or is lacking in enough bedrooms. Or they might have popcorn ceilings. You get the point. When you buy a used home, you typically are compromising on some aspects of the home.
But when you build a new home? The world is your oyster. You can choose the layout to include that walk-in closet you've always dreamed of, the spacious master bathroom, and the ideal kitchen. Heck, you can have TWO walk-in closets if you wanted! You need to be mindful of your budget, but that's about it. You can truly design your plan to fit your family.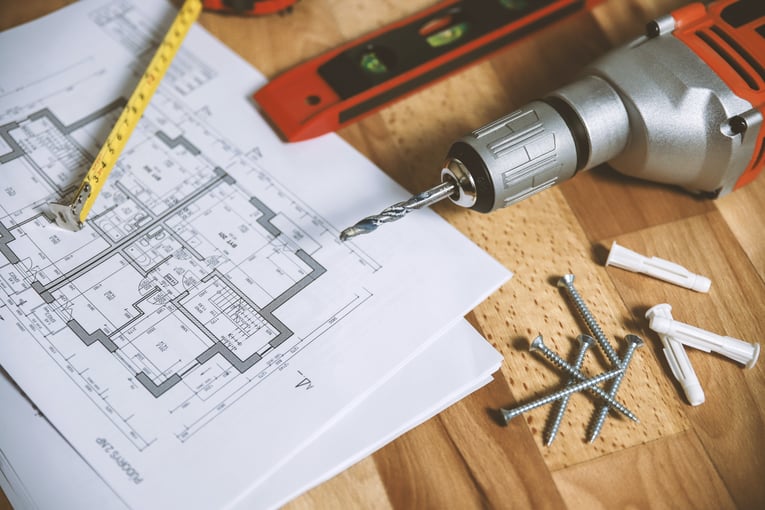 3. Avoid Move-In Reno Projects
If you've bought a home in the past, you know about the inevitable move-in projects. Right after an exhausting week of packing and moving, you need to start painting, removing wallpaper or planning to change out the flooring. With all the unpacking chaos, trips to the hardware store, unexpected costs, moving can feel like a never-ending blur. It takes a while to finally take a breath and enjoy the new space.
You don't have to worry about that when you build a home. You will be able to choose all of that from the start: cabinet style, flooring, windows, wall colors, you name it. We have a new state-of-the-art 6,000SF design studio that makes this part of the process so much fun! You get to enjoy the process of design the home without dealing with the headache of living in the renovation.
4. It's a Balancing Act
It's necessary for us to talk about the other side of building a home. Some of the common arguments against buying brand new are cost and time. First of all, it's usually less expensive to build a house than to buy it in the long run, so let's dispense that myth right now. Between maintenance and repair costs, renovation costs and increased utility charges due to lack of energy efficiency, buying a pre-existing home can be quite a bit more expensive to own over the long run. Builders warranties and energy efficiency make owning a new home hassle-free with less costs over time.
Second of all, yes. It takes longer to build a home than buying one. But the benefits of building a house from scratch designed to fit your family – and budget – is often enough to offset that time.
When the housing market is hot, like it is right now, don't spend time and energy bidding against dozens of people. Instead, consider building your home. No competition, no surprises, no compromises. Just a brand-new dream home for you and your family.