7 Reasons You'll Be Charmed by Midlothian
If you are in the market for a new home and looking for wide open space, look no further than Midlothian, Texas.
Situated in Ellis County just 26 miles south of Dallas and Fort Worth, this suburban gem sparkles quietly on the bustling North Texas landscape.
With a population nearing 40,000 and a median household income of $86,898, this affluent community blends cosmopolitan amenities with provincial living.
Incorporated in 1888, Midlothian still celebrates its rural heritage built upon cattle farms, cotton gins, and corn production while forging into a future defined by business growth, stellar education, and an enviable quality of life.
The community has undergone rapid growth in the past decade fueled by an increasing population, ongoing housing and retail development, and several new school campuses.
Businesses that call Midlothian home include Gerdau, LafargeHolcim, Applied LNG, Ash Grove, Buckley Oil, Martin Marietta, and more. Kroger arrived two years ago and anchors the evolving Midlothian Towne Center. Additionally, two of the community's newest corporate residents are Google and Methodist Midlothian Medical Center.
Read on to learn more about why this community is drawing new residents from near and far.
Educational Assets
As Midlothian has grown by leaps and bounds, it has remained keenly focused on its educational infrastructure. Midlothian ISD, which encompasses roughly 112 square miles and more than 9,800 students, now consists of two high schools, three middle schools – the newest of which just opened in fall of 2020 – and seven elementary schools. The district also opened doors to its new MILE (Midlothian Innovative Learning Experience) campus in fall of 2020. This innovative educational facility is providing flexible learning environments that reflect current industry and workplace environments in five career and technical education (CTE) pathways: culinary arts, cybersecurity, aerospace engineering, civil engineering, and entrepreneurship. Additionally, the community is home to the Midlothian Higher Education Center (MHEC) which houses three higher education institutions: Navarro College, Tarleton State University, and Texas A&M University-Commerce.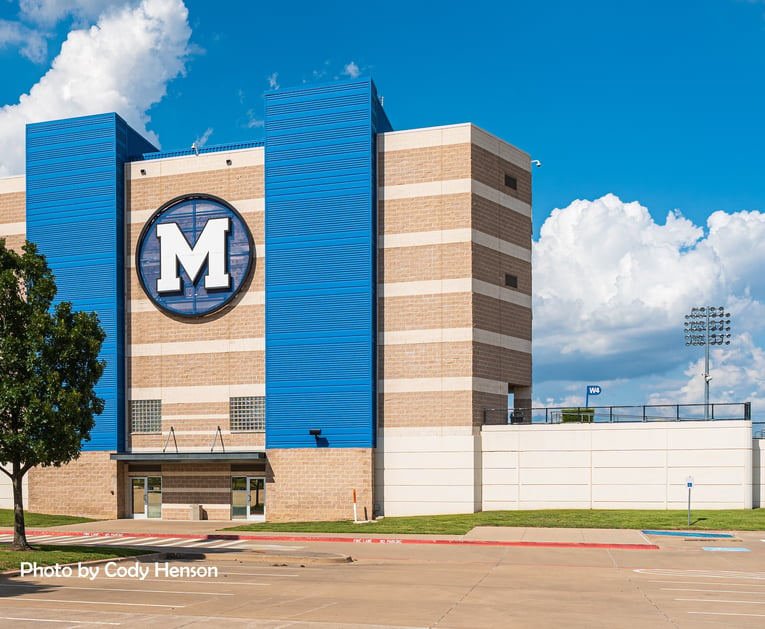 Photo Credit: Cody Henson
Picnics (and more!) in the Park
In February 2017, the first phase of Midlothian Community Park opened to eager residents. The spacious park features 13 soccer and football fields of varying sizes as well as a lighted competition field outfitted for both football and soccer. A playground, concession stand, seating area, restrooms, and a one-mile walking trail were also included in the park's first phase. Now, phase two is underway on the 105-acre multipurpose recreational complex which will result in a new splash pad and playground, sports courts (think basketball, tennis, pickleball, wall ball, roller hockey, etc.), sand volleyball courts, baseball fields, a fishing lake, amphitheater, additional walking trails, and more space to simply enjoy the outdoors. Park completion is slated for late 2021.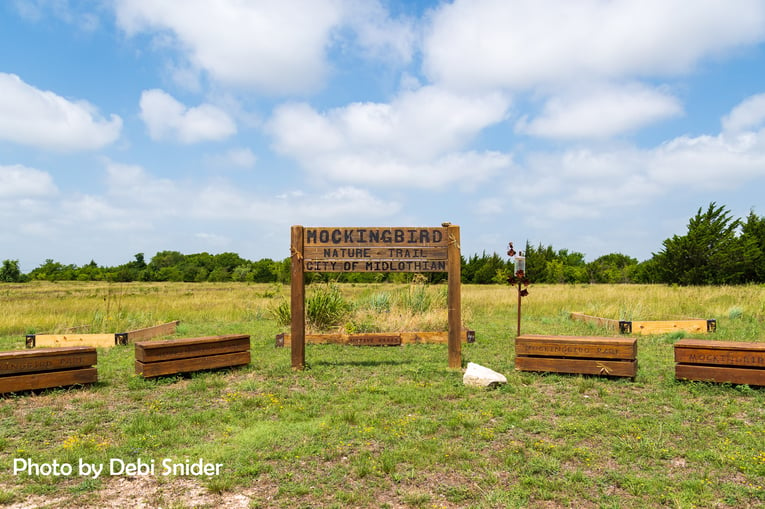 Photo Credit: Debi Snider
Peace of Mind
For families on the move, a community's safety record is a top concern. While no community may ever be 100 percent crime-free, a low crime rate is the next best thing. For several years in a row, Midlothian has been recognized for a crime rate that comes in well below state and national averages. This year, Midlothian ranked No. 23 on Alarms.org's "Safest Cities in Texas – 2020." The city also ranked No. 44 on the sixth annual "Texas Safest Cities of 2020" by Safewise. Further, Midlothian took the No. 5 spot on BackgroundChecks.org's "Safest Cities to Live in Texas 2019" report. In June, Midlothian opened its newest Fire Station on U.S. Highway 287 and West Main Street. This state-of-the-art facility replaced the current Fire Station No. 1 on 8th Street that was built in the mid-1960s when an all-volunteer fire department served Midlothian's population of fewer than 2,500 residents. The city has consistently invested in its police, fire, and EMS services to ensure optimal community safety.
Wine & Arts Festival
Twice a year, in the spring and fall, Midlothian's historic downtown comes alive with the scent of savory food, the sounds of live music, creative offerings by diverse artisans and vendors, and the opportunity to sample a variety of premier Texas wineries. What started several years ago as a modest show has blossomed into a much-anticipated event that now draws hundreds of talented vendors and roughly 7,000 visitors from all over the region year after year. The festival, which lasts for one day and features a wine walk from 2 p.m. – 10 p.m., is one of the community's most popular events and serves up a delightful day for memorable family fun.
Luxurious Living
Take a drive around Midlothian and chances are you will be amazed by all the stunning residential construction. In every direction, new communities are taking shape full of beautiful homes featuring top-notch construction, superior craftsmanship, and the latest amenities. Whether you are looking for a lock-and-leave gated community, a neighborhood with community pools and parks, or a home surrounded by treed acreage, Midlothian offers a little something for everyone. Community spirit is alive and well in Midlothian's many subdivisions, many of which host neighborhood gatherings, trick-or-treat events, and other social events.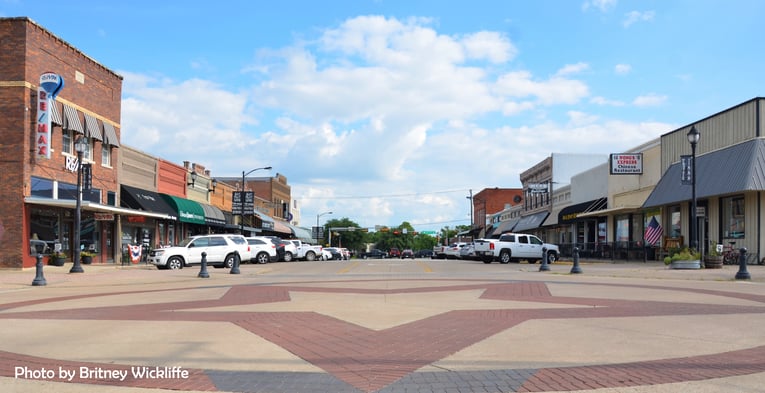 Photo Credit: Britney Wickliffe
Less Congestion
North Texas is one of the hottest spots in the country, and it has the population and traffic to prove it. With tremendous job opportunities, cosmopolitan amenities, and a temperate year-round climate, it is not surprising that folks are flocking to the Dallas-Fort Worth metro from destinations near and far. Midlothian offers the chance to be close to all the action with the added benefit of convenient and uncongested roadways. Access the best that DFW has to offer easily and efficiently with U.S. Highways 67 and 287, which intersect in Midlothian, and the newly opened nearby 360 Tollway. Further, Midlothian is less than 30 minutes from four interstate highways, I-20, I-35E, I-35W and I-45.
Ruby Sunsets and Starry Skies
When asked, many residents report that wide open space makes up much of the charm that drew them to the community. Even though Midlothian is one of the fastest-growing communities in North Texas, it still offers plenty of room to move and a sophisticated country-chic vibe. Warm and friendly, Midlothian blends the best of small town living with proximity to big city amenities. From hometown Friday Night Lights and summertime movies in the park to the 4th of July parade and the Scarecrow Festival in October, Midlothian is full of year-round family fun and plenty of space to decompress from the busyness of life.
If you are considering a move to Midlothian, John Houston Custom Homes is ready to help you find or build your dream home. Dove Creek, Bryson Manor, Massey Meadows, and Brandi Ridge are just a few of the community's incredible subdivisions featuring John Houston homes.
We invite you to contact an Online Sales Counselor today at 866.646.6008 and see Midlothian for yourself!