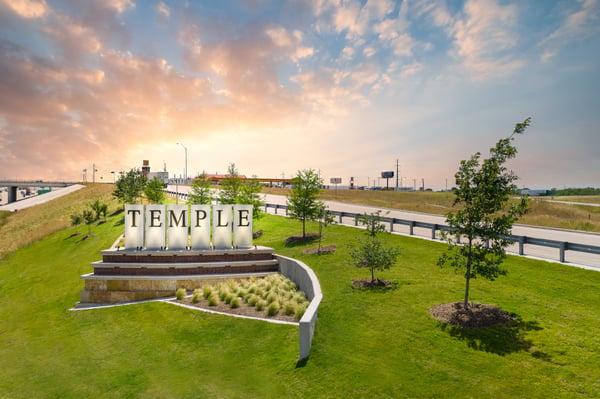 Situated between the Dallas-Fort Worth, San Antonio, and Houston metropolitan areas, the city of Temple, dubbed the "Wildflower Capital of Texas," is building a solid name for itself along the Interstate 35 corridor in Central Texas.
Incorporated in 1882, this Texas city has blossomed from a dusty railroad town to the suburban gem of roughly 78,000 that it is today.
Surrounded by a variety of educational institutions, progressive medical assets, and enticing retail establishments, Temple has grown exponentially over the years.
A fusion of rolling terrain and rural charm paired with affordable living costs and cosmopolitan amenities make this community a favorite with relocating families.
Read on to learn why Temple is attracting new residents from near and far.
1. Because… Buc-ee's!
In April 2015, Temple caught the attention of Texas travelers everywhere thanks to the opening of the renowned travel stop, Buc-ee's. While most travel stops are forgettable grab-and-go shops sought out of necessity, Buc-ee's is anything but! Not only will you find vast amounts of space decked out in dozens of gas pumps, legendary facilities, and an endless offering of snacks fit for any road warrior, but you will also find candles, shirts, Texas-themed trinkets and gifts, and just about anything else you can think of. Beef jerky? You bet. Hand-chopped barbecue? Yep. Saltwater taffy, jam, jellies, fudge, and Beaver Nuggets? Oh yah. In a nutshell, when driving down I-35 in Temple and you see the iconic red-capped Beaver logo, be sure to pull over. You'll be glad you did.
2. Get Your Float On at Lake Belton
If campsites, fishing, boating, and dramatic sunsets over gentle waves are calling your name, drive west about 20 minutes from Temple to nearby Lake Belton. Spanning Bell and Coryell counties, and located adjacent to Fort Hood Army Base, Lake Belton is a hidden gem framed by over 100 miles of shoreline, abundant wildlife, and panoramic vistas. Camp under the stars, take out a boat or kayak, enjoy the lake's beautiful waterfall, or go for a hike in the Miller Springs Nature Area located just below Belton Dam. This 265-acre nature preserve features towering bluffs, waterways, trails, and more. On the water or on the lakeside shores, this expansive man-made lake delivers peace, tranquility, and endless recreational opportunities. Be sure to check out the mural on the spillway wall of Belton Dam which depicts the history of the Bell County area.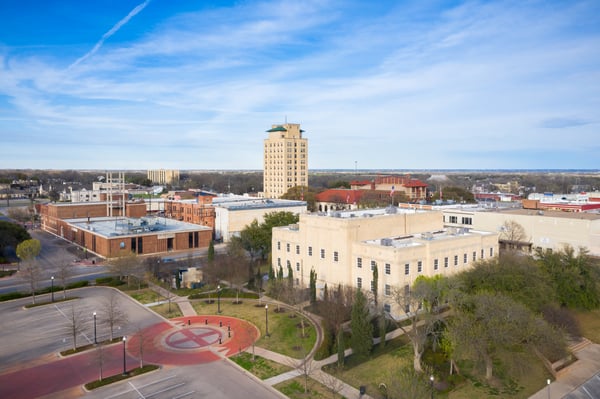 3. Shop 'Til You Drop
Sometimes a little retail therapy is all you need to get through the week. With Temple's offering of antique stores, boutique shops, and retail heavyweights, unique gifts and treasures – as well as everyday necessities, trendy clothing, and inspiring decor – are always close at hand. When planning your shopping excursion, consider destinations such as the Temple Mall, Temple Towne Center, Bird Creek Crossing, The Hub (which offers more than 40 shops and 22,000 square feet of boutique space under one roof), and other historic downtown Temple shops. If you feel like venturing out a little further, Round Rock Premium Outlets is only a 45-minute drive south down I-35.
4. Make a Splash at Lions Junction Family Water Park
When Texas' sizzling summer heat arrives, take your troops to cool off at the Lions Junction Family Water Park. The crisp currents of the park's lazy river, splash pad, swimming pool, and three-story water slides are sure to refresh your day. The Snack Shack and lounge area also help make this park a treat for all ages. Rent out the Pavilion or the entire park for birthday parties, school functions, church events, and more. Grab a towel and don't forget the sunscreen!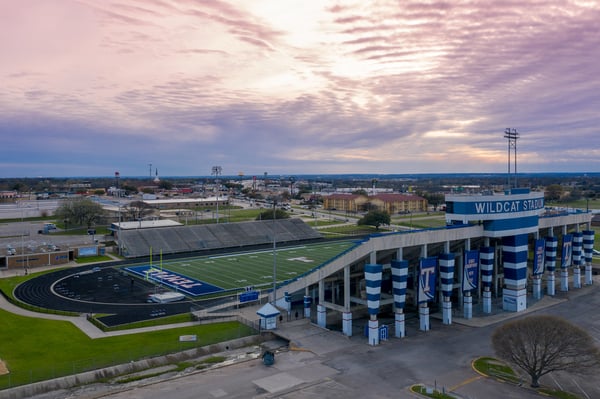 5. Accessible Higher Education
For recent high school graduates or those wanting to expand career options, there is ample opportunity to gain higher education in the Temple area. A Temple address translates into proximity to four colleges and universities within 30 miles:
Temple College / Temple, Texas
Central Texas College / Killeen, Texas
Texas A&M University – Central Texas / Killeen, Texas
University of Mary Hardin-Baylor / Belton, Texas
Whether students are seeking a certificate, associate or bachelor's degrees, or continuing education units (CEUs), the Temple area offers a variety of high-quality programs to meet those needs.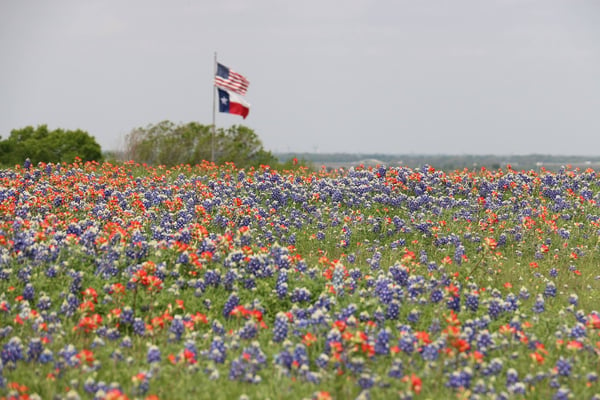 6. Bloomin Temple Festival
For 15 years, fans have enjoyed the Bloomin Temple Festival, a three-day extravaganza of live music, carnival rides, festive food, arts and crafts, and more! One of Central Texas' most popular events, this festival attracts over 12,000 people annually and is held the last weekend every April in downtown Temple. Past performers at the festival have included T.G. Sheppard, Charlie Daniels, Johnny Lee, Maddie & Tae, A.J. Castillo, Warrant, Biz Markie, and many more. Bring the family and prepare to make great memories at this exciting outdoor event!
* Note: While the coronavirus pandemic forced the cancellation of this event in 2020, the festival is expected to return in the future.
7. Less Traffic = More Life
For many residents, Temple means a quieter, more relaxed lifestyle. It also means less traffic and less miles to drive for work, which translates into more time to spend at home with family or enjoying leisure activities. The average commute time in Temple is 18.9 minutes as compared to the national average of 27.1 minutes, according to 2019 data from the United States Census Bureau. Anyone who has crept along in gridlocked traffic for hours on end is sure to appreciate the minimized stress afforded by Temple's shorter, simpler commutes.
Temple Takeaways
"Temple is a beautiful community with tree-lined streets, well-planned neighborhoods, beautiful parks and trails, award-winning recreational amenities, unique art and cultural opportunities, and a desirable downtown," says Emily Parks, public relations manager for the city of Temple. "All of these things make Temple a destination of choice for those coming to Central Texas."
Existing and incoming residents are consistently enamored with Temple's spacious, semi-rural quality of life, professional opportunities, Baylor Scott & White's top-notch medical facilities, and so much more.
Additionally, beautiful, affordable homes, including many by John Houston Custom Homes, are springing up in master-planned communities taking shape throughout this rapidly growing Central Texas hotspot, drawing families from near and far.
"You can experience small town living with big city amenities right here in Temple," says Parks. "We offer robust public and private school options and are close to numerous colleges and universities. Whether it is the scenic parks and trails, the family-friendly atmosphere, or the unique neighborhoods with Texas charm, we think you will find something here that you love!"
If you are considering a move to Temple, John Houston Custom Homes is ready to help you find or build your dream home. Experience our brand of luxurious living up close and personal in stunning subdivisions including Legacy Ranch and Valor Estates.
We invite you to contact a New Home Advisor today at 866-251-0910 and discover the unique appeal of Temple!