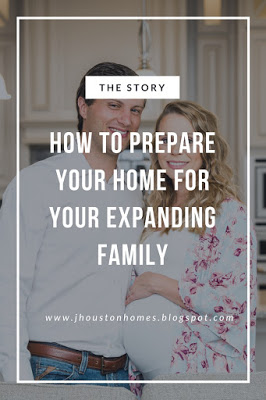 Are you in the process of expanding your home for your growing family? At John Houston Custom Homes we help prepare families for growth on a regular basis.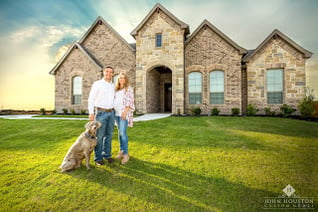 Travis and Kara Holligsworth, the newest residents of our Dove Creek community, are just one example of the many growing families that we work with.
"Upon discovering we were expecting our first child, Kara and I decided it was time to set roots in the DFW area after living in Houston working as Home Health Physical Therapists. When starting out, we knew the home search process, getting job transfers, moving, and getting the timing to all line up would be a daunting task to complete. Since we both research most purchases we make, we made sure we had a list of what we "wanted" and what we "needed" in buying a home.
After this was complete, Kara put several hours into online home searches across the southern DFW metroplex; however, ironically, I never looked online at homes, but one night I came across a John Houston home in a new development called Dove Creek in Midlothian. Kara and I both loved the floor plan so much that we reached out to Erin Miller, sales manager for Dove Creek, the next day to find out more details. Interestingly enough, within 24 hours of finding the Dove Creek online listing, Kara found a full-time job listing with my current employer in Duncanville, which would allow me to transfer. I began the process of filling out the application to transfer while we simultaneously set up a time with Erin to see the house in person.... Throughout the entire process from touring the home for the first time to being handed the keys,Erin exuded positivity and professionalism making the home buying experience less overwhelming. John Houston's dedication to quality, craftsmanship, customer service, and maintaining a God centered company distinguish John Houston CustomHomes above the rest.
Kara and I would like to thank John Houston Custom Homes for making the home buying process enjoyable as well as building a beautiful home to raise our growing family!" What a wonderful testimonial?
Continue reading for a few tips that can help make your home safe for your expanding family.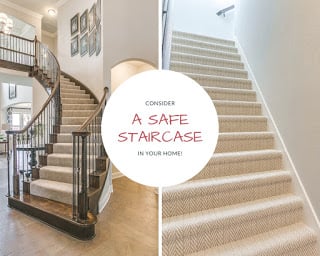 First, if you are moving into a new home, you may take into consideration the safety of your staircase. As you begin looking at homes, look for closed off stair cases opposed to opened ones. If you prefer the concept of an open staircase, think about investing in safety gates. The last thing that you want for your sweet baby is them getting their heads stuck between the rails or even falling through them. Whether your staircase is opened or closed, this can present itself as a safety hazard.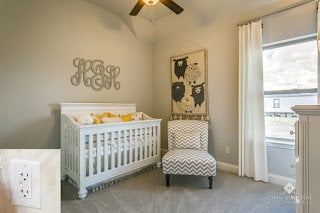 Proofing your electrical outlets are very important and can be done by simply purchasing outlet covers, slide caps, or complete outlet covers. In every John Houston Custom Home, we install GFCI's (Ground Fault Circuit Interrupter). You are probably asking yourself, what one earth is a GFCI? A GFCI is a device that shuts off an electric power circuit when it detects that current is flowing along an unintended path, such as through water or a person. This makes life much safer for your babies!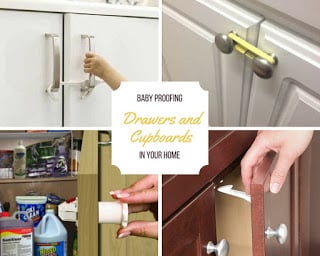 Proofing your cabinets and cupboards can often be annoying for adults, but it is of high importance for your kiddos! Cabinets hide dangerous objects such as knives, it can shut on them or they can run into them, and quite honestly, they can be entertaining for children but can be annoying if they are continuously opened and slammed. These can easily be avoided by purchasing side cabinet locks, spring release latches, and even rubber bands if you have door knobs. By using rubber bands, this can also keep doors open to avoid your child locking themselves into rooms.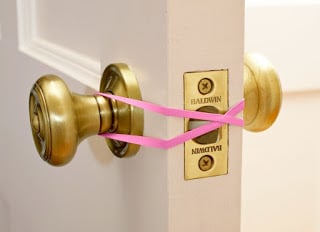 Using safety gates can help keep children out of dangerous areas all together. Safety gates are made for just about any size space and are generally easy to set up and take down. Follow this link for some great options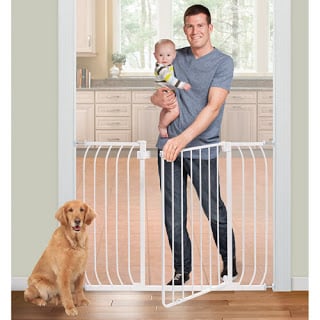 Next week on The Story, we will be talking about Interior Design. See you then!