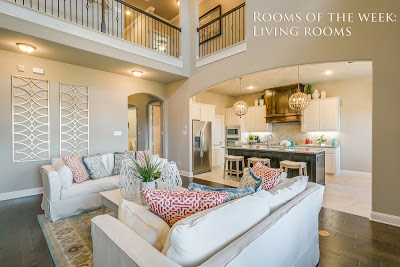 At John Houston Custom Homes, we believe in building more than homes. We believe in building lifelong relationships. We do this by providing our customers with a trustworthy and experienced team throughout the home purchase and development process. Our commitment to service and quality has earned us countless loyal customers. As it was with each of them, we would feel truly blessed to be your Custom Homebuilder. We love seeing how our clients have turned their brand-new houses into a home.
Each home is special because not one living space is the same. One of the most amazing things about purchasing a new home is taking the time to purchase décor that truly fits the style of your family. This week on the blog, we asked a few of our clients to send in their favorite photos of their living rooms. Take a look at a few of these living rooms.

This beautiful living room has a mixture of light colors and earth tones, making it warm and welcoming. The beams on the ceiling and personalized touches make this home elegant yet practical.

Our Jackson Floor Plan is nice and open, providing wonderful natural lighting. This family invested in a large sectional, filled with pillows, making this living room perfect hosting. Did I mention that it is also on the market? Check out JH Realty for more information.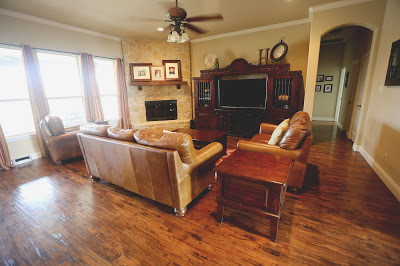 How warm and cozy is his home? The combination of browns and leathers makes this home feel very calm and relaxing.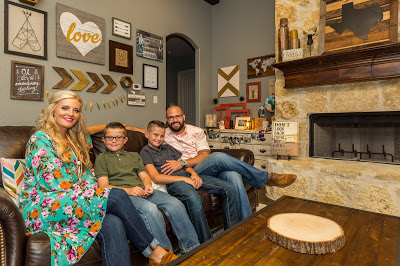 We love how the White family took time to pay attention to details in their new home. "Our home is beautiful inside and out. The custom touches add so much character. The attention to detail is evident. The whole experience was exactly as it should have been – perfect!"
We love seeing the transformation of our homes after closing and hope that you did too! Thanks for stopping by The Story. See you soon!