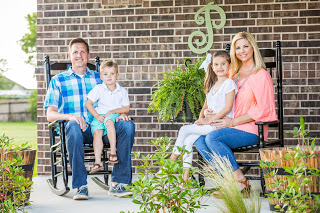 Moving your family across the country to a new state, city, community, while exciting, can be stressful. This was our situation 4 years ago when we relocated from California to Texas with our children who were then just 3 years old and 9 months old. While we anticipated the stress of the move we didn't anticipate the peace that began from our very first encounter with our sales team at John Houston Custom Homes.
Not knowing the area at all, we relied on our real estate agent who had told us about a beautiful new community in Midlothian called Texanna Ranch by a builder named John Houston that she felt would be exactly what we were looking for. She was right in so many ways. Our family had prayed and prayed for God to guide us to where He wanted us to be and where we would establish our roots here in Texas. We were immediately attracted to the quality and craftsmanship of the beautiful homes in the community. Then we met with one of the sales managers who was oddly from the same area that we had been from in CA and we immediately felt at ease as she spoke of what we were experiencing in this transition and related to us in a way that no one else could have. God no doubt put her there to give us peace and assurance in this process.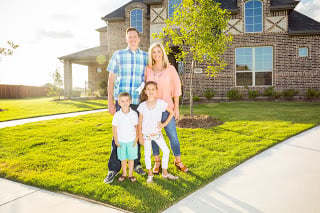 We learned about how the company came to be and how God was the driving force behind the company and building relationships with their customers was paramount to their business. Our experience with our sales team and builders throughout the process of building our home spoke to this in more ways than we can say and Gods hand was clearly over the entire process.
We loved our home from day one. We cherish the neighbors and relationships that we built around us. The nearby school is amazing. The community itself is somewhere we knew we would always want our children to grow up in. We realized, however, in our quest to move in and get settled quickly 4 years ago, we over looked how much space we wanted both inside and outside our home.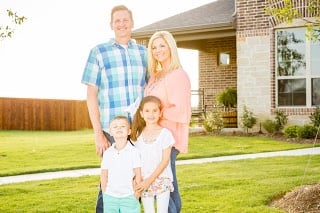 Our sales team, having known and grown close to our family over the last several years, told us of a new home in Texanna Ranch that may be what we would want. Just as quickly as we fell in love with it and the idea of being able to own another John Houston Custom Home within the same community we love so much, the house was sold to another family. While we were disappointed, we trusted in God's plan for our family and continued to pray. I will never forget our excitement at hearing from our sales managers that the sale had fell through and the home was again ours for the taking.
We enlisted the help of JHouston Realty to quickly sell our home and soon became the proud owners of our second John Houston Custom Home. Dream home is an understatement. It's everything we could ever want in a home with the quality and detail we loved so much in our last home. And we were still in the community we loved, Texanna Ranch. We can't say enough about our sales team that helped us and cared for our family throughout both transactions. They have become like family. The relationships that we have built with them and our community along with our beautiful new home have been amazing details in our Texas story and we can't wait to see the next chapter the Lord reveals to us in our new home.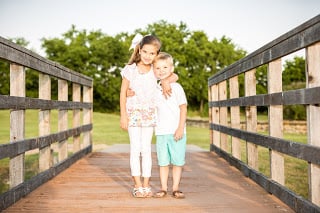 Daniel, Brianne, Gianna and Jensen Pearce